LIST IT LEADS (TM) - TOTAL TURN KEY REAL ESTATE LEADS PROGRAM
Born with the desire to upgrade the process of finding the best real estate solution, List It Leads is now a leader on the Real Estate Market, providing Real Estate Agents, Real Estate Brokers and Real Estate Investors with a top-technology solution for their business needs.
So, We've developed A total turn-key lead program and the possibility to choose the right shot where you want to invest according to your own business plan:
·   Real Estate Investors: We guarantee 1 investment property or your money back – no questions asked!
·   For Real Estate Agents/Brokers: We guarantee a minimum of 1 listing or your money back – no questions asked! Your order is 100% guaranteed to produce 1 new listing.
With this app, we at List It Leads provide access to leads that have not been made public yet, without the need of driving around the city trying to find vacant properties.
The cutting edge technology we implemented in our business model allows us to explore the market well ahead of other real estate agents or investors.
Thus, we have the advantage of obtaining much better offers from motivated sellers and all this without wasting time traveling miles to find the best deals.
In order to find the latest, best and fastest real estate leads, we had to stand out from the rest of the real estate agents and investors. This is why we invested millions of dollars in a new technology, a software that helps us access all public data electronically and give our agents the advantage of exploring new leads, with a 2-3 months earlier than begin release to the public, thus, managing to get more and better deals.
We do diligent real estate properties research, finding the most sought after listings, but also the newest ones on the market.
Our know-how and field-search techniques enable us to find properties before being officially listed on the real estate market.
Our award winning software solution enables us to gather official, public data for each individual county and surroundings, categorise it into areas of interests and professionally share them with our customers.
That way our website allows you to search real estate leads based on YOUR business strategy, counselling and supporting you along the way.  We bring you turn-key solutions, everything from customized stationery design to selling strategies that can be used when addressing your leads, is covered by our team of professionals, within the lead program.
Whether you are a real estate investor or real estate agent, with our new technology and a dedicated team of  Top Real Estates agents we can guide and teach you how to invest in real estate with little or no money while we provide you with the search system by sip codes or countries to choose exactly what suits you the best.
Looking at distressed or neglected properties, as well as properties that are subject to any official legal matter, are just some of our unique ways to get secret, exclusive real estate leads for agents and investors .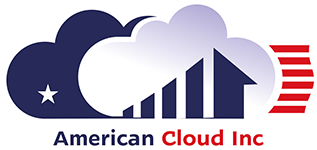 We constantly renew our Real Estate Leads list.
The data we provide is refreshed every couple of days to ensure the latest properties are already in YOUR list.